Junior Ring Mass
62 years later, the time-honored tradition continues. The Junior Ring Mass was held on Wednesday, January 22 at Saint Anthony of Padua Church, with deep spiritual, symbolic, and poignant connections for those involved.
To prepare for the important event, the Junior class practiced songs for the Mass in Roberto Hall earlier this week. According to Mrs. Alinda and Ms. Keefe, this preparation helped with the coherency and participation in the mass.
On Wednesday, the Junior class attended retreat, which included discussion activities, reflection, meditation, painting, and even friendship-bracelet making in preparation for the special event. "My favorite part was making friendship bracelets," said student Anna Thompson. "It was a very fun experience."
After practice at Saint Anthony's, the juniors went home to prepare for the special night. Then, at 7:00 PM, the ceremony began. At the very end, the juniors received their much-awaited rings.
"It was definitely a very special moment," said student Abby Freebery. "We were all so excited to get them and celebrate such an important milestone together."
During the after-party at Padua, students took pictures together and celebrated their new rings with family and friends. For legacy students especially, the night not only connected them to their mothers, grandmothers, and Padua classes before them, but strengthened the bond between the junior class.
"I think ring mass is special because it symbolizes our transition to upperclassmen," Thompson said. "And I think it's so special that we got to do it together."
Student Amanda Jose expressed similar sentiments. "Ring Mass is an important event for juniors since it symbolizes how far we have come since freshman year," she said. "We've always worked so hard and I feel like this a reward for all that we've done."
Student Molly Shapiro reflected on the night as a whole. "It was a beautiful ceremony and a great way to celebrate our community. I really felt a connection to the rest of my class and the sisterhood of Padua," she said. "I'm so glad I was able to celebrate this incredible event with my friends and family, as well as truly experience the strength of the Padua community."
About the Contributor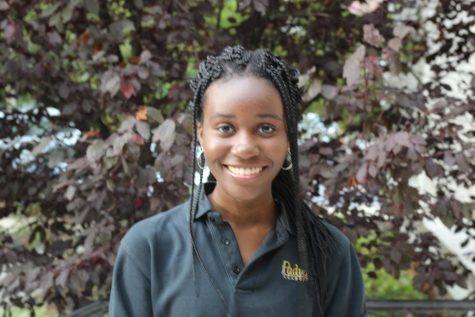 Mary M. '21, Reporter
     Mary is a junior at Padua Academy. She was born on July 16, 2003 in Philadelphia, but moved to Middletown, Delaware when she was little. Mary was...