Searching for Service
Being one of the four pillars, service plays an important role within the student life of Padua. According to the data collected this year by school service clubs, students recorded a total of 119,023 hours of service so far this year, and seven students have contributed over 100 hours each. This year, the required number of service hours was reduced to four due to the limited opportunities during the pandemic, and the due date for those hours is just around the corner. 
Not many in-person service opportunities were available to students this year. Organizations have taken safety precautions in the hopes everything will be back to normal soon. Many had to find other ways to complete the requirement. Sara Spoltore, a junior, shared some of the things she did this year.
"For my first three service hours, I did all of the opportunities given to us by Padua through InnerView," she said. "I sat in on a speaker from the Food Bank of Delaware, and another from the food drive. I also wrote letters to soldiers thanking them for their service."
Spoltore has just one more hour she needs to complete until she officially finishes her service requirement this year.
"For my last hour, I'm just waiting for another opportunity to open up through Padua that I am able to complete whether it be on Innerview or outside of school," she said.
Leah Gentilotti, a senior, was still able to find a couple of in-person opportunities available to her as a member of Blue Gold and Ronald's Rescue. It wasn't the same as previous years, but she was happy to still serve in some of the ways she had in the past.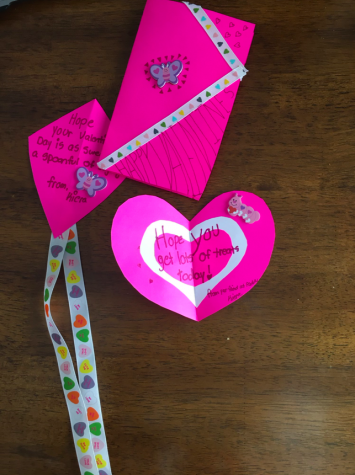 "Our meetings were virtual, but we were able to help out a little in person," Gentilotti said. "I helped safely pack and distribute bags and bingo cards to students for their families for Blue Gold's virtual Bingo Night in March, and I packed stuff for the Ronald McDonald House which was dropped off by another student."
Gentilotti was also able to continue volunteering for an organization that was meaningful to her and had been in the past.
"I was also grateful to still be able to teach girls dance at Serviam Academy in Wilmington for an hour once a week, which I also did in the past for service," she said.
Freshmen still haven't been able to experience a traditional first year at Padua, and that includes the importance of service in the student body. One freshman, Kiera Redington, is one of many who have only been able to complete service hours online.
"I have done something like this in the past for Confirmation prep, but I know service is a big part of Padua," she said. "It kind of sucks not getting the full experience since I already know from others how much involvement the school has with service within the community."
Redington also said that she was only able to find opportunities on Innerview, which does not even include the abundance of service opportunities usually offered just through Padua.
"I've written 'thank you for your service' cards for troops, I've written light-hearted lunch bag notes for the Ronald McDonald House, I've made fun Valentine's Day cards for children at ECC, and I hand-made chemo care packages and small pun pictures for patients currently receiving chemotherapy," she said.
Like Redington, 60.3 percent out of 156 students surveyed completed their service hours virtually while 36.5 percent were able to find in-person opportunities. Five people responded saying they have not completed their service hours yet.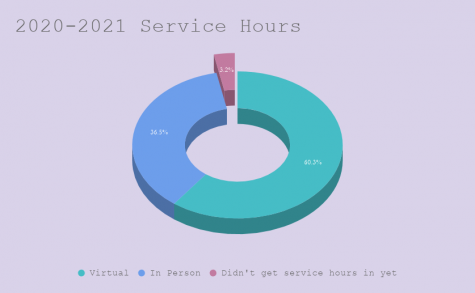 Gentilotti also expressed the challenges she faced and is still facing while completing her service hours. She said the process of finding opportunities amid COVID precautions has been very slow, and she is feeling a bit of pressure.
"The last three years I have been able to finish the requirement within the first two or three months and not worry about it for the rest of the year," she said, "but technically, I'm still not done all my hours this year and time is moving so fast."
Spoltore hopes that next school year everything will be back to normal, and several more organizations will open back up and offer the completion of service hours to students once again. She said is very excited to see this part of the Padua year go back to its standard way.
"I am really hoping and looking forward to getting this part of my year back because I always had so much fun, and I'm a senior next year and want to finish out my year strong," Spoltore said. "I also feel that it's so meaningful to be in person, especially with the kids at Serviam, and I can't wait to see them again." 
For the Class of 2021, they only have a few weeks left until they finish their high school career. Gentilotti is hopeful that the Padua community will be able to resume their frequent service in the community by the fall for every current student and future students to come.
"I'll be in college next year, so I can't foretell what the future years for Padua are going to look like," said Gentilotti. "However, I'm hoping every student can go back to doing right by the outside community because the service we do has such a greater purpose and significance when it's done face-to-face."
About the Contributor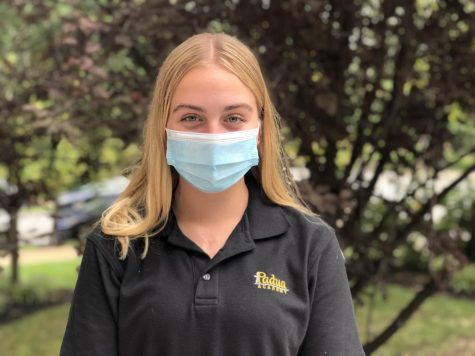 Julia T. '24, Staff
Heading to school with her mask in one hand and schedule in the other. As her car pulled up to the front of the building she's been waiting to enter for...