Is the New Remake of "Little Women" Overhyped?
Many "Little Women" fans cannot stop talking about the most recent remake, so is the movie actually worth watching? The answer is yes. Every scene in this movie is so perfectly thought out and entirely beautiful. The viewer sees all of the March sisters' character development and the movie finds a way to connect to them until they are left somehow feeling familiarity towards the characters.
Little Women is a 2019 film directed by Greta Gerwig that spotlights the life of the March sisters. The movie is based on Louisa May Alcott's novel. It features many outstanding actors and actresses such as Emma Watson, Timothee Chalamet, Saoirse Ronan and Florence Pugh.
The film has six Academy Awards nominations, two Golden Globes nominations and grossed $218 million worldwide. It was filmed in Massachusetts and takes place in the present 1860's while going back in time to various flashbacks that explain the setting.
Jo March, the second oldest of the four sisters, is a writer. She loves to write more than anything, and is not into most of the girly things her sisters enjoy. All her sisters want to get married as soon as possible but Jo could never see herself getting married and often feels like men take away her voice.
Meg marries, but often feels unhappy because of her struggles financially. Amy is in Paris taking art lessons and engaged to a rich man in hopes of helping out her family. Beth is shy and mostly loves to play the piano but she gets terribly ill and all the sisters have to come back home to be with her.
From then on we are shown flashbacks of the sisters growing up, the occasional sibling rivalry between Jo and Amy, and we are introduced to Laurie.
Jo meets Laurie at a party and they share the iconic porch scene. Laurie becomes very close to the March family, but especially to Jo. He later even reveals his love for her.
The ending is very unexpected and surprising and it will have you in sadness, happiness, or maybe even both.
There's a lot of stuff that happened between Jo, Laurie and Amy. Amy often gets jealous of Jo and always feels second to her. Amy has also been in love with Laurie since the second she met him and he has always been after Jo. Jo rejects Laurie and it's not until the end that it is revealed why.
There's a lot of different ways you can interpret the movie. In my opinion, Laurie did in fact love Jo, but many people argue he never actually truly loved her.
I would definitely recommend this movie. It is a must-watch and definitely worth it! I think anyone above 10 years old should enjoy watching this movie.
"Little Women" is one of my favorite movies of all time and I feel extremely connected to a lot of the characters.
This movie has phenomenal acting, and projects the story of the sisters extremely well with some of the most amazing scenes that will leave you thinking about them for days.
About the Contributor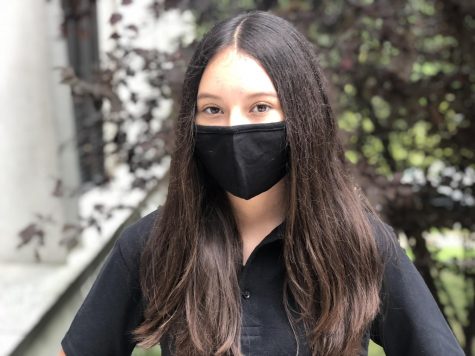 Anna D. '24, Staff
Anna Diaz is a current freshman at Padua Academy.  A Catholic school student all her life, she chose Padua because she loves the "vibe". Anna believes...