Community Homeroom
Hang on for a minute...we're trying to find some more stories you might like.
"The purpose of Community Homeroom is to celebrate the accomplishments of our students," Mrs. Alinda says. "Padua students do many noteworthy things, and it's a great opportunity to recognize those going above and beyond. My favorite part of Community Homeroom is the Sparkle Award, since the nominations come from students. It's easy sometimes to focus on students who get some sort of official academic or athletic award, and I love the Sparkle Award because students recognize the little (but important) things in one another."
On Wednesday, October 25, 2017, Padua Academy had their first community homeroom for the 2017-18 school year. Community homeroom is when the students and faculty come together as one to pray and acknowledge the goodness all throughout the school found in everyone.
Before awards were given out, senior Lauren Hilger gave a talk about her trip to Guatemala. She shared a card from one of the children she taught while she was there. The card said that he will never forget Lauren, ending with "Hopefully God will let us see each again".
The student recipient of the Sparkle Award was sophomore Carina Shandy who quotes, "I was so extremely grateful to win the Sparkle Award, and it was one of the best things in my life to happen to me," she adds, "Everyone was so amiable and thoughtful and said congratulations to me! Padua is the best community." For the teachers, Ms. Samantha Scarpone, a Padua Alumni, was given the award.
Other students like Sydney Kane ('19), Wei-Ling Moloy ('18), Nicole Brown ('18), and Carter Vaughn ('18) were also acknowledged for their accomplishments. Larger groups of students were also acknowledged for their accomplishments, such as the people hosting German exchange students.
Community Homeroom, only lasting in a span of 15 minutes, is always a great way to bring the entire Padua Community together.

About the Contributor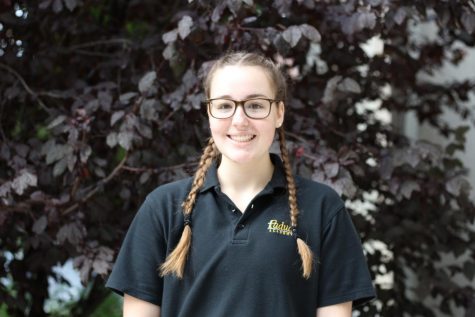 Meaghan O. '20, Reporter
What grade are you in?

I am a sophomore at Padua Academy. 

What is your favorite food?

My favorite food is cheese pizza.

What is your...