iPhone X
November 3rd was the official release date of the iPhone X, with a starting price of $999.00, coming in one size with the option of Silver or Space Gray. Consumers have been wondering if the iPhone is worth the buy. After discussing with several students, the overall thought is that the iPhone X is worth the splurge, especially with the new camera.
The iPhone X has a 5.8-inch Super Retina screen that covers the entire phone and has amazing quality bringing out accurate colors and high brightness. Apple says that it has the most durable glass then any other smartphone, which is expected because the phone is made entirely of glass. Gabby Hartman said, "I would love to purchase the iPhone X, but the fact that it's made out of glass is very scary because I would be so terrified to drop it, especially because it is so expensive."
The phone also has wireless charging, so having a bent or broken charger wont be a concern. Instead of using your fingerprint to unlock and pay, your face is now your password. Face ID uses 30,000 invisible dots to create a super precise map of your face that also adapts to your features changing over time. Animoji is another feature which allows emojis to mirror your expressions, and it can recognize up to 50 different muscle movements.
When asked if the iPhone X was worth the buy, Chelsea Spratley said, "Yes if your into phones, and technology. I would say if you just like smartphones go with the 8, but if your more into the new upgrades like face recognition, animoji, and the new camera, I would definitely go with the X."
For all the photo lovers and selfie queens, the camera is said to have even better resolution. The phone enables optical zoom with up to 10x for photos. Many students found this to be a big contributing factor in deciding to buy the iPhone. Emma Okoniewski said, "I think its worth its money because of have the new upgrades. If your into photography like I am, it has much better resolution creating better visuals. I would definitely buy it."
For more information on the iPhone visit Apple.com.
About the Contributor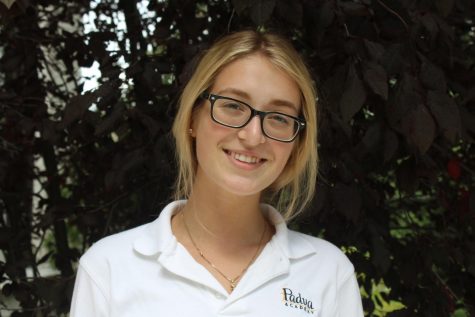 Ava R. '19, Editor
Ava Rudawsky is a senior at Padua Academy. She ran track sophomore year and participated in cheer for two years. Ava has traveled to many places including...