Padua Academy Cheerleading Wins First-Ever State Title
Hang on for a minute...we're trying to find some more stories you might like.
    On March 2, 2014, Padua Cheerleading team won first place at the state championship. All of the girls' hard work had finally paid off. The team's score reflected the excellent routine that the cheerleaders spent a long time working on. All of the after school practices gave them the opportunities they needed to work on their routine. The 2013-14 cheerleading team was able to earn Padua Academy its first ever cheerleading state title. Last year was the team's first time at the State Championship, and placed second place overall. Each cheerleader spent her time this year working to improve and create new routines. This new state championship is one of four 2013-2014 Season State Titles. Sarah T., first time competitor for the Padua cheerleading team, said, "The team worked really hard this season and I think that we really deserved this, especially since we are such a new team." This was a big accomplishment for the new Padua cheerleading team and the girls really deserved it. Everyone is ready to see what next year's cheerleading season brings.

About the Writer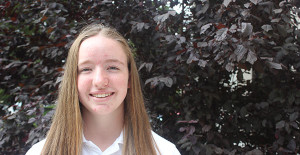 Caitlin O., Reporter
Caitlin is a Freshman at Padua Academy. Caitlin enjoys playing soccer and listening to music.