Lesser Known Bands of Coachella: Joywave
Hang on for a minute...we're trying to find some more stories you might like.
Based in Rochester, New York, Joywave is a Indie Rock band founded in 2010, consisting of lead vocalist Daniel Armbruster, bassist Sean Donnelly, drummer Paul Brenner, guitarist Joseph Morinelli, and keyboardist Benjamin Bailey. Joywave has been a featured band at Coachella before, performing in 2016. Joywave established themselves in the indie scene in the 2010s with two EPs and two mixtapes. The band finally released its debut full-length album in 2015, titled How Do You Feel Now?. Their first album's electro-charged synth-pop style topped the charts, peaking at third on Billboard's US Heatseekers Albums chart. Their most recent album, Content, is unlike anything the band has released thus far. Content explores darker, more existential themes that success has brought. Content peaked at eighth on Billboard's US Heatseekers Album chart. CrypticRock gives Content 4 out of 5 stars.
Joywave is definitely a band to look out for at Coachella, as they perform live with intense energy and passion. Alternative Rock and Indie Pop music is a genre everyone can appreciate. In the current scene, Joywave is one of the lesser known bands, but are worth a listen.
Joywave performing at Coachella 2016
Visit their Spotify page here.

About the Writer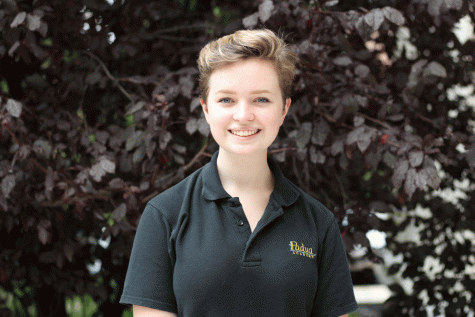 Maddie Z. '18, Graphics Editor
What is your favorite food?
My favorite food is my homemade enchiladas.
Favorite music?
I love all music under the umbrella term of rock, but more specifically grunge, post-grunge, and alternative. My favorite band of all time is Thirty Seconds to Mars.
Why are you taking journalism?
I'm taking journalism because it is my goal to be a reporter for a major media company, such as Forbes or National Geographic.
Best advice you've ever received?
The best advice I've ever received is "You make the world more beautiful by just being in it". I received a gift box from my doctor over four years ago and it had that quote on the lid. It really helped me at the time and I keep the box on my desk in my room.